The Forgotten Undocumented Immigrants
By Ben Yao
One of the biggest topics of this upcoming election season is the Deferred Action for Childhood Arrivals, or DACA, program. Established by President Obama in 2012, DACA has helped put thousands of undocumented immigrants on a path to US citizenship. Although seen mostly as a Hispanic issue by the public, there is a group of undocumented immigrants that DACA could help immensely but has gone largely unnoticed by the public in recent years. Asian American and Pacific Islanders (AAPI) have recently surpassed Hispanics as the fastest growing minority group in the United States, and about 1.5 million of them are undocumented immigrants. Despite the fact that 169,000 of those immigrants are eligible for DACA, only 16,000 have been approved. There have been many explanations for this, but all of them revolve around a central point: despite its growing size and importance, there is a social disconnect between AAPI and other dominant immigrant groups in the US.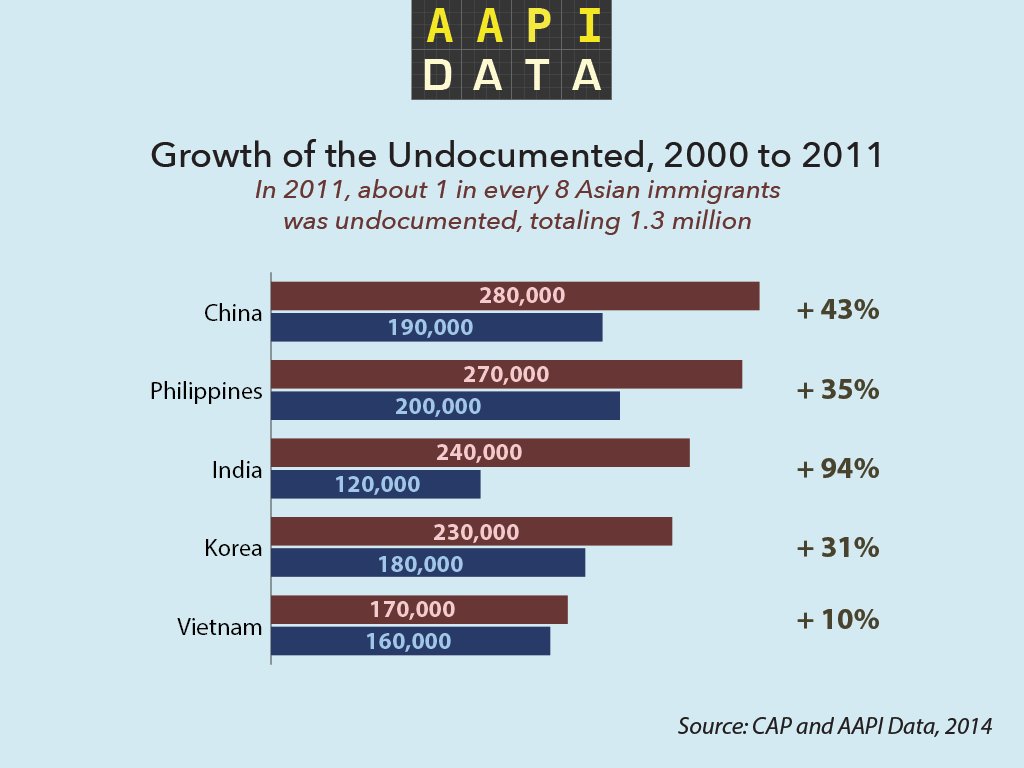 As stated before, the path to citizenship for undocumented immigrants is seen by the general public as an exclusively Hispanic issue, which makes sense considering that nearly half of all undocumented immigrants to the US are from Mexico. However, those numbers have been declining, the number of undocumented AAPIs have been increasing. 1 in every 8 AAPI immigrants is now undocumented, yet there is little to no discussion about their struggles living in the US. This is partly because that there is a much larger social taboo around being undocumented in AAPI communities than other immigrant groups. Due to this taboo, many undocumented AAPIs do not come out as undocumented and therefore do not apply to programs like DACA. In fact, there is an organization in Washington, the Fearless Asians for Immigration Reform (FAIR), which gives undocumented AAPIs a place where they can openly discuss their non-citizenship status and are encouraged to apply to DACA.
               We need to acknowledge the reality of the situation and include AAPI in the ongoing discussion on programs for undocumented immigrants. It is no longer a Hispanic-only issue, and the AAPI group has grown too large and too powerful to be excluded from this topic.
Do you like this post?